I KNOW I've been a tad absent. That's because I was moving across the country, from Kalamazoo to Richland, WA.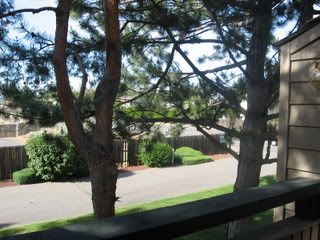 See how pretty? :D
It was a long journey- from Detroit to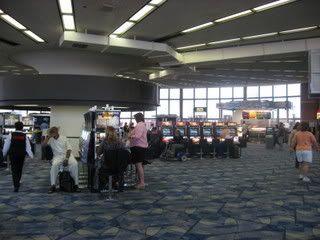 LAS VEGAS!!!!!!!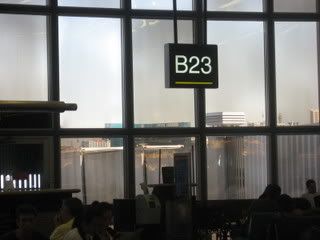 See the Strip off there in the distance? Above the glare?
I was going to take a picture of my Plane Socks on a slot machine, but they wouldn't stay. :(
The Plane Socks are not the Vinnland socks, which are sitting patiently waiting for me to engineer a way to bind them off that will still go over my ankles. The Plane Socks are thoughtless-knitting socks, which I'm promptly shipping back home for my aunt.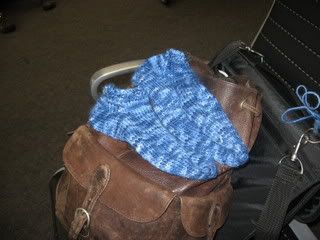 They were finished in Portland, with a nerve-wrackingly small amount of yarn. The quarter is for scale.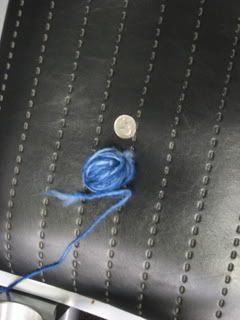 They're made out of www.handpaintedyarn.com 's handpainted merino, colorway Mares y Cielos. Not quite as OMGEEZSOFT as Malabrigo, but it's about half the price and has quite a nice texture.
Today after a long day at work, I went to the yarn store here, Knitty Gritty Yarns. It's very nice and I might just go to their Fair Isle class next week Saturday. I picked out a couple of new yarns for projects...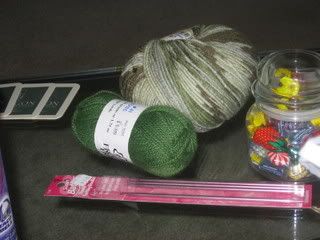 and Taco Bell on the way back. I can only cook healthy food, almost vegetarian but definitely low-meat. The fattiest thing I'd had all week was string cheese. Also I don't have anything sweeter than orange juice around. This tasted so good.
So good, in fact, that I felt inspired to start knitting.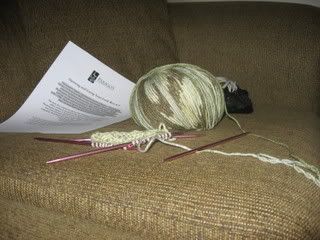 Because Matt is in fact, very
Dashing
.
I'll take some pictures of the Hanford Reservation (where I work) as soon as one of the other students gets here so I don't have to be driving. :)